Taking photos and publishing / broadcasting on all types of media (paper, website, social networks …) whether for commercial use or "personal" / "private" without paying the rights of use to the author of the photo or photos is illegal. In legal jargon it's called counterfeiting.
"It's on the internet, it's free" !
[one_half padding="0px 10px 0px 0px"]
NO ! It's not because our photos are on the internet that they are free! When a media outlet, a company or an individual uses the photo of a professional, he pays a fee. If another legal entity or physical person wishes to use the same photo, it must also acquire the rights of use inherent in the photo according to the use it wishes to make.
This rule is the same for everyone even if it is to illustrate a publication on a social network …

Decision of the CJEU –
The Court of Justice of the European Union
on August 7, 2018, in the case C-161/17 which pitted the photographer Dirk RENCHKHOFF against Land of North Rhine-Westphalia, the Court of Justice of the European Union ruled that " The implementation line on a website of a photograph freely accessible on another website with the authorization of the author requires a new authorization from this author ".
[/one_half]
[one_half_last ]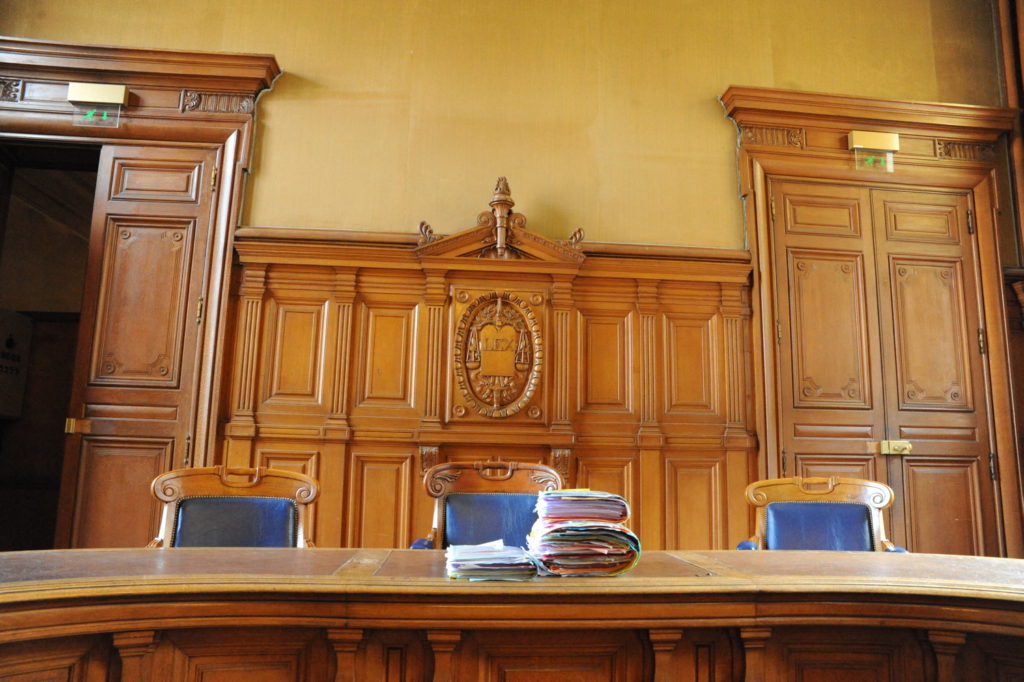 Courtroom of the Palais de Justice of Paris / ©Gaël Dupret
[/one_half_last]
As a reminder: "Dirk Renckhoff, a photographer, has authorized operators of a travel website to publish one of his photographs on their website." A student from a secondary school in the Land of North Rhine-Westphalia in Germany (Gesamtschule de Waltrop) downloaded this photo from this site (where it was freely accessible) to illustrate a school presentation, which was later published on the website of school. "
Source : press release N ° 123/18 issued by the Court of Justice of the European Union (In French)
SAIF: a team of lawyers and financial recoveries
The report is cold in the back: every year I lose thousands of euros due to theft (counterfeiting) of my photos. To protect my work but also the investment of my customers (to avoid that unscrupulous companies use photos that my customers ordered me) I signed in 2017 a contract to manage my copyrights and protect my photos from counterfeiting. The procedures are time consuming but I am starting to recover rights to initially unpaid photos. Other technological solutions are put in place with particular IMATAG.