I started working as a press photographer at the age of adolescence as a press correspondent and freelancer. This is the job I chose to do from the age of 5 1/2 declaring wanting to become a reporter war photographer. Beyond passion is a vocation.
La République du Centre
I started my career in the PQR (Regional Daily Press) in the sports department of the Dreux agency in La Republique du Centre. At the time the handball team is in N1 (National 1) and on weekends I traveled France with the journalists of l'Écho Républicain and l'Action Républicaine (the other media of Dreux) to cover the matches .
Press Agency
In 2011, after having worked for different media, created a communication agency and put my skills at the service of companies, I took the path of the press via the press agencies MaxPPP, DALLE and Belga. However, I changed my approach to the press. I am and remain freelance, I choose the reports that I want to treat. By choice, the press represents only 20% of my professional activity, but being free of my subjects allows me to treat them exactly the way I want.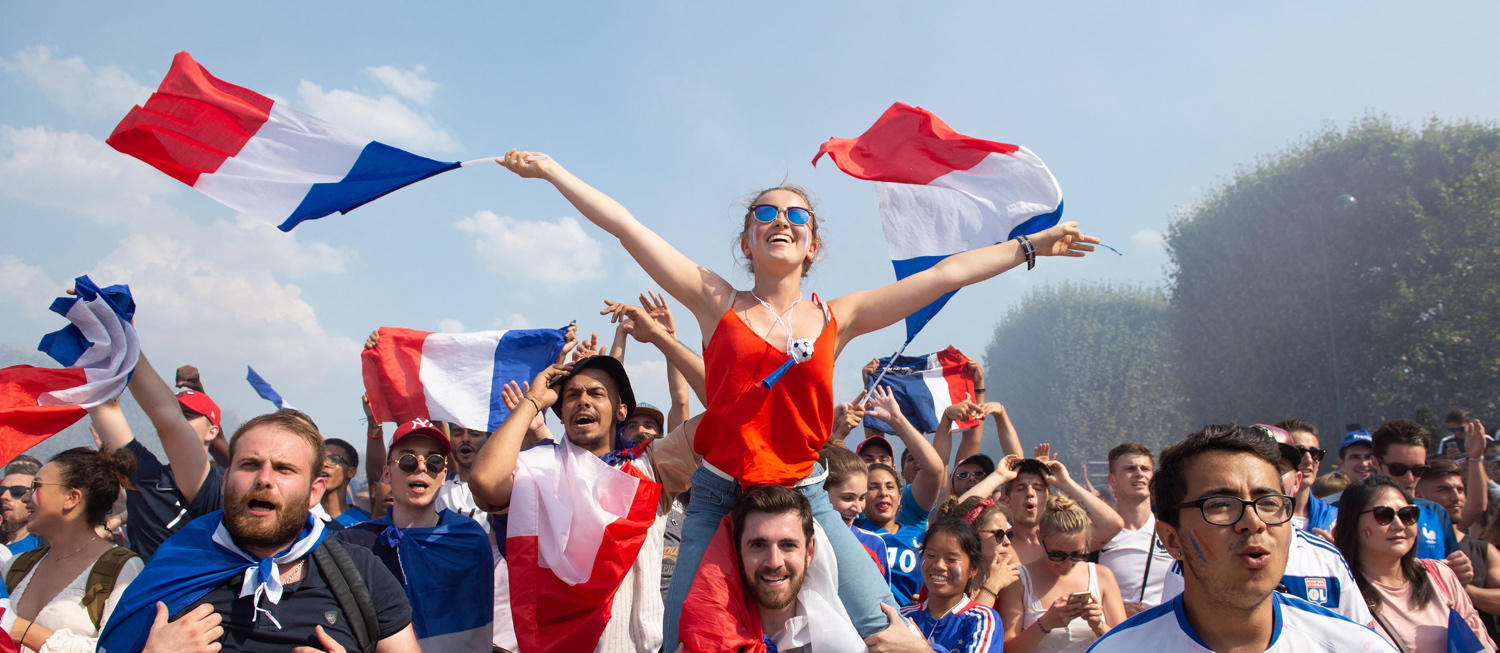 Final of the 2018 FIFA World Cup RUSSIA 2018 / ©Gaël Dupret/MaxPPP
Why be a press photographer?
Our job is to testify to the news, to inform the public of the facts without transforming them and in the respect of the human.
Although difficult and abused I deeply love this job of press photographer. We have the chance to approach the "big of this world", to be closer to the artists, to return to places inaccessible to the majority of people … it is an honor and a chance. We live important moments for the world and humanity. These moments can be moments of joy, of national fervor as the second star of the French football team for the 2018 World Cup, it can also be dramatic moments like the attacks of Charlie Hebdo or the Bataclan…
[one_third padding="0px 10px 0px 0px"]
No matter the moment, our job is to be there and to testify. To testify for the news, to testify for the History, to testify so that the future generations know and remember.
At each moment of the broadcast, you must never forget that a single photo can incense or destroy a person's life. We have a duty of ethics and I think that there are photos that you have to know not to show, out of respect for the person or persons in the picture. There is a red line not to be missed ..
This job makes me vibrate and I know that I owe him my entry into the professional world, that I certainly owe him my greatest professional emotions and my greatest pride.
Deep inside me, I am and remain a press photographer.
[/one_third]
[two_third_last ]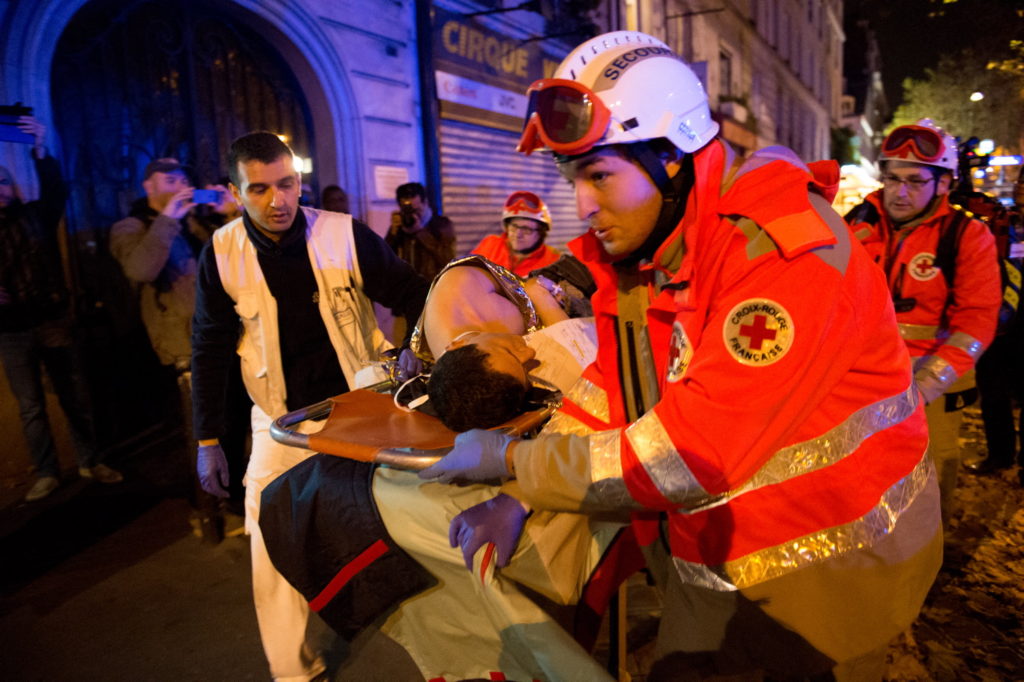 13-11-2015 : Terrorist attack at Bataclan ©Gaël Dupret/MaxPPP
[/two_third_last]
An asset for my clients
[one_half padding="0 0 0 20px"]
Field experience
The training received by François GUILLOT, AFP's great reporter to learn the "AFP framing" allows me to bring a different style to my photos, to give them a real dynamic and to know how to capture the eye, the emotions.
The training received by Marc GARANGER to learn how to make my photos conform to National Geographic standards allows me to have ready-to-use photos that can be found quickly in photo libraries of tens of millions of international photos.
[/one_half]
[one_half_last padding="0 0 0 20px"]
Press release of your events and portraits
To accompany you in your external communication, I offer you free of charge in my contracts, to distribute some photos of your events as well as your portraits. This allows the regional, national or even international press (depending on the scale of the event) to be notified of your news and to be able to have reports either in breaking news (immediate news) or in illustration (magazine press).
[/one_half_last]
Press report proposal
[one_third padding="10px 10px 10px 10px"]
Do you have an event and would you like to come and do a report as a press photographer?
I invite you to send me your contact information and news of the proposed report.
I will validate with the media, with whom I collaborate, their interest in the subject.
Be careful, my calendar filling up quickly, it is better to warn me at the earliest if you want me to be available for you.
[/one_third]
[two_third_last padding="10px 10px 10px 10px"]
[/two_third_last]